Workshop on Use-inspired Machine Learning and Artificial Intelligence: A Research Agenda for Business Schools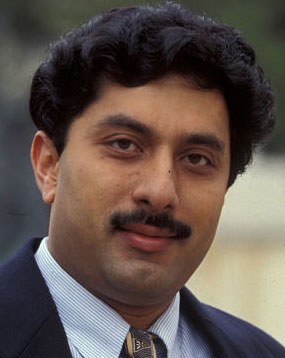 David Bruton Jr. Centennial Chair Professor, Department of Information, Risk, and Operations Management, McCombs School of Business.
Current Business school research leveraging Machine Learning (ML) and Artificial Intelligence (AI) mostly involves applying standard analytics techniques as is to addressing business problems in areas such as Accounting, Finance, Information Management, and Marketing. However, there is a much larger and relatively untapped opportunity to contribute to the reference fields of ML and AI themselves based on use-inspired applications. This workshop will lay out some areas of research opportunities, where the idiosyncrasies of business problems or settings – which are still generalizable — don't yield satisfactory results with basic applications of ML or AI methods, and which dictate the development of new techniques in these areas.
Anitesh Barua received his B.E. from Jadavpur University (India), and his M.S. and Ph.D. in Information Systems from Carnegie Mellon University. His research and teaching interests include unstructured data analytics, mobile apps, cryptocurrency and blockchain, open source innovation, measuring business value of information technology, analyzing strategic information technology investments, and economics of Information Systems.